Established in 1996 to provide grants in support of organizations engaged in activities and programs in the areas of Arts & Culture, Autism, Education & Literacy, Health & Human Services and Development & Enrichment of Jewish Life
In celebration of 20 years since the establishment of the Karma Foundation we have selected 20 past grantees who we consider exceptional to receive a special award. This award is in addition to any other funding the organizations receive from the Foundation.
Nineteen organizations will receive $10,000 and one Grand Prize award of $25,000 was given. In order to receive the $25,000 each organization had to tell us what they would do with the money and why. The checks and the grand prize were awarded at a luncheon on September 20.
The Grand Prize went to Elijah's Promise. read more.
Swim Team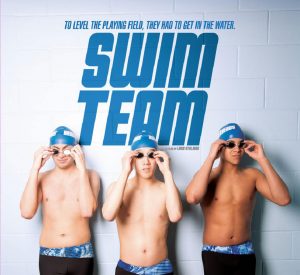 Demonstrating the power of inclusion to transcend disability, Lara Stolman's triumphant film profiles members of the Jersey Hammerheads, a competitive swim team made up of a diverse group of teens on the autism spectrum, based in the state with the highest rate of autism in the country. Through training and competition, star athletes Mikey, Robbie and Kelvin gain self-confidence and social skills that serve them both in and out of the pool.
Recent and upcoming Festivals include: DOC NYC, Hot Springs Documentary Film Festival (Best Sports Documentary), New Hampshire Film Festival, Heartland Film Festival, Napa Valley Film Festival (Artist in Residence), Monmouth Film Festival (Audience Award and Best New Jersey Film), Oxford Film Festival, Glasgow Film Festival, Big Sky Documentary Film Festival, Reel Abilities, SXSWedu and Picture This Film Festival (Best Feature Documentary)
The Karma Foundation funds organizations that work to provide food to people in need around the world.