Established in 1996 to provide grants in support of organizations engaged in activities and programs in the areas of Arts & Culture, Autism, Education & Literacy, Health & Human Services and Development & Enrichment of Jewish Life
Matching Grant Success
The Karma Foundation offered to match all funds raised in 48 hours to repair and replace freezers at Elijah's Promise. Below is the response following the successful match.
What's one of the worst things that can happen when we are serving triple the usual number of meals during a heat wave? The freezer breaks.
The temperature outside is spiking, the lines for meals are getting longer, and we faced the likelihood of food spoiling. Unfortunately, we had to pay $3,600 for a new freezer compressor – and that's only a temporary fix. We needed three new freezers to meet out storage needs, and that costs $12,500.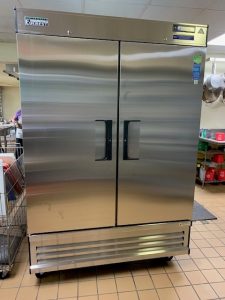 We are beyond grateful for the Karma Foundation for their incredible generosity which allowed us to get three new freezers and repair our broken walk-in freezer. Elijah's Promise went from serving 6,996 meals in June of 2019 to serving 17,338 in June of 2020. The new freezers were essential to meeting our demand. Six months ago we never thought we would be serving over 17,000 meals at the Community Soup Kitchen in one month. We could never imagined the need we are seeing every single day at our doors. So many new faces and so many broken hearts. But it is here and we are meeting the demand because supporters like the Karma Foundation are standing with us to make our work possible.
With gratitude,
Michelle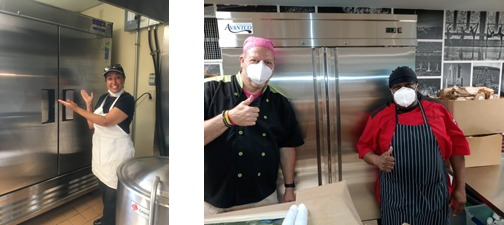 The Karma Foundation funds organizations that work to provide food to people in need around the world.